The Native American Spirit Illustrated By Terbit Basuki
Item: CINATIVE
All orders in the USA qualify for FREE standard shipping and will arrive within 4-10 days, or upgrade to Priority shipping for a small fee.
All purchases come with our no questions asked 30 day return policy.
Customer Submitted Photos Of This Product
Product Description
Colorists who love intricate details and wonderful designs inspired by Native Americans will surely enjoy this latest addition to ColorIt's adult coloring books.
Illustrated by Terbit Basuki, The Native American Spirit is a 50-page collection of drawings inspired by the unique Native American lifestyle and culture. Let go of the day's worries and lose yourself in these lovingly hand-drawn pages featuring stunning landscapes, majestic eagles, wolves, bears, tribal symbols and mandalas, fun pow wows, teepees, intricate dream catchers, jewelry, feathers and more!
Like all our adult coloring books, The Native American Spirit is specially created with the coloring enthusiast in mind. Its perforated pages and top-spiral binding make coloring a breeze. Our thick, smooth, acid-free proprietary paper accepts a variety of coloring mediums, too, so you can create stunning designs with your colored pencils, markers, brush pens and gel pens without any worries. Go on an epic coloring journey and free your creativity with The Native American Spirit!


Like all ColorIt's coloring books, The Native American Spirit Illustrated by Terbit Basuki features:
Hardback front and back covers for page protection and provides a sturdy coloring surface

Top spiral binding for quick flip-through and lay flat pages, ideal for right or left-handed artists
50 single-sided pages of intricate professionally hand-drawn images to color


Thick, smooth, acid-free, premium quality paper accepts a variety of coloring tools and inks

Perforated pages allow for easy removal to share, frame, or to craft

Place bonus blotter page underneath a coloring page to prevent excess ink bleed through
Customer Reviews
Write a Review
Ask a Question
Filter Reviews:
book
color
markers
pictures
coloring book
paper
ones
quality
drawings
husband
09/07/2020
William P.
United States
NA Spirts
I can not give this book 5 stars because most of the art work in this book does not look like the work of a Native person. Most of the faces look very Anglo. I did find one or two pieces that I will do. Over all I found the artwork lacking a Native American touch, which makes it fall into the realm of cultural theft. Sorry, but that is my take on it, and I have to much respect for the Native American and First Peoples culture to say other wise.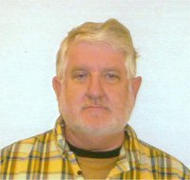 09/03/2020
Carol M.
United States
Awesome
My husband and I have been coloring for a while. Your books are awesome. Quality is excellent. Very happy with our purchases and will come back for more
08/21/2020
Robbie M.
United States
Love the title
My wife loved it
06/12/2020
Victoria M.
United States
Love them
I love the set of color pens I and my coloring book the pictures in my book or so amazing that I love it.... thank you
05/28/2020
Linda O.
United States
Coloring books
I love your coloring books they are my absolute favorite, they are a heavier paper which makes the markers flow easier and the colors more vibrant
Sign up for exclusive sales and latest news
A Word From Our Co-Founder
Reviews From The Web
What people are saying about us...
"I love my coloring book and it relaxes me to color. It's great quality! You can use markers, colored pencils or crayons and it looks amazing. Thank you for creating such a GREAT product."
Jessilyn in El Paso, TX
"I just wanted to tell you how much I love your ColorIt adult coloring book, Calming Doodles volume 1. It is such great quality and the tangles are great to color with gel markers. They look fabulous! I especially love the spiral binding at the top of the page. It makes it so easy to create my masterpieces."
Tiffany in Overland Park, KS
"The quality is outstanding. The hard covers...front and back...and the "blotter" page you include, they just all come together to form a really great product. And the drawings are-each and every one- beautifully done works of art! Sometimes I hesitate to even colour the pictures because I don't want to spoil the edgy black and white look to them. But I force myself to (-; anyway."
Robin in Raymond, WA
"My husband gave me your Calming Doodles coloring book for Christmas and I LOVE it. The stiff backer board is perfect to support the wonderful heavy weight of the paper. I use markers and love the finish and smooth look I get on the paper. I am a card maker and plan to cut each sheet into 1/4's to make cards out of each piece. Love having a coloring book I can do something with instead of having lots of white space with an image in the middle of each page. You've got a winner here to be sure."
Colleen in Kalispell, MT