Learn More About ColorIt
A Word From Our Co-Founder
ColorIt started out of personal frustration; not being able to find a truly high quality coloring book for adults.  So, ColorIt designed a premium coloring book for adults from the ground up.  The result is quality product that enjoys a 5/5 star ranking on Amazon, ETSY, eBay, and ColorIt.com.  We are so proud of that!
We are the only books with an unconditional 30 day money back guarantee.  We can do this because we are so sure that once you have a ColorIt book in your hands you will be come a customer for life!
What Makes ColorIt Books Amazing?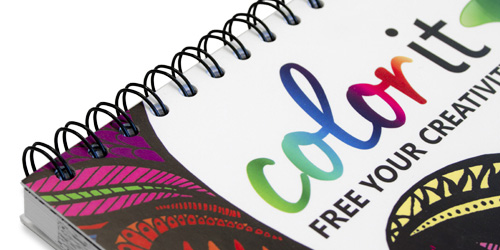 Spiral Bindings That Lay Flat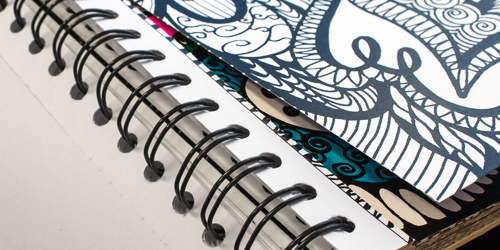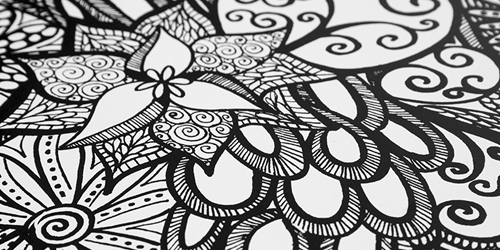 50 Original Hand Drawn Designs Per Book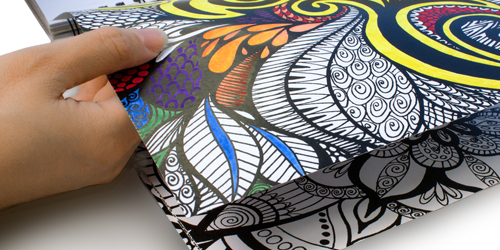 Thick Artist Quality Paper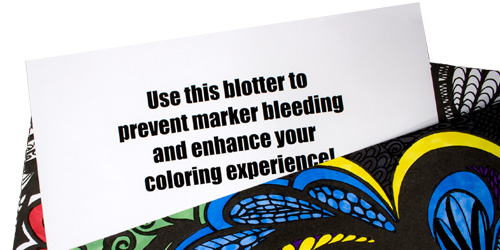 Works Great With Colored Pencils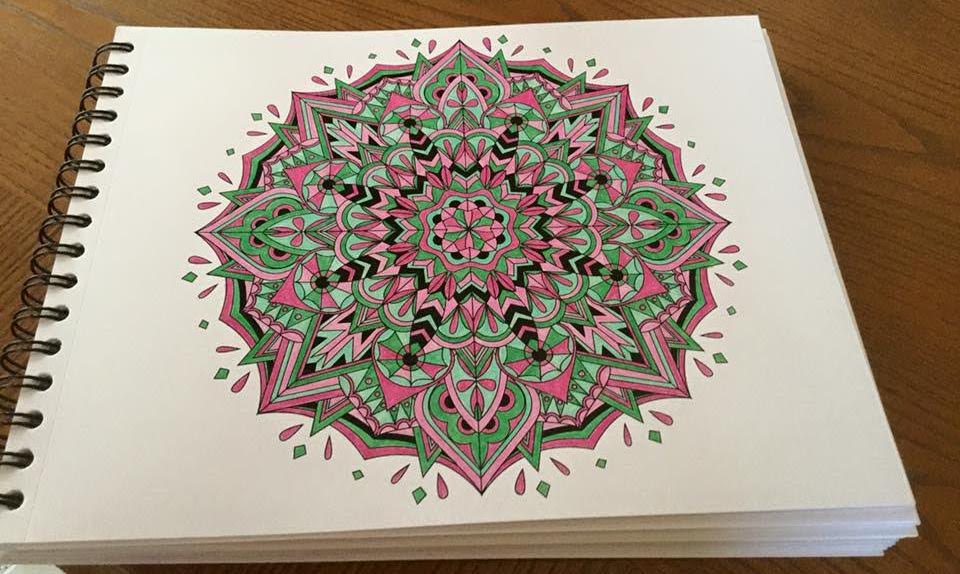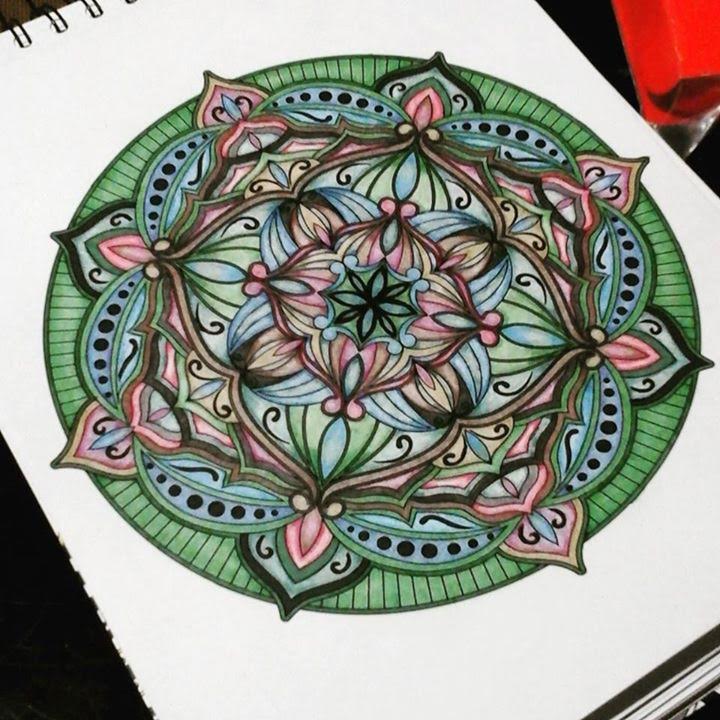 Prismacolor Colored Pencils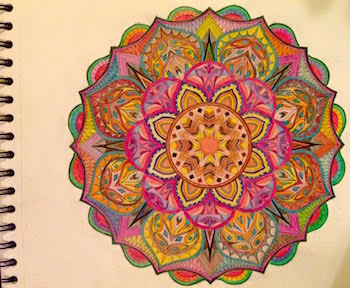 Works Great With Markers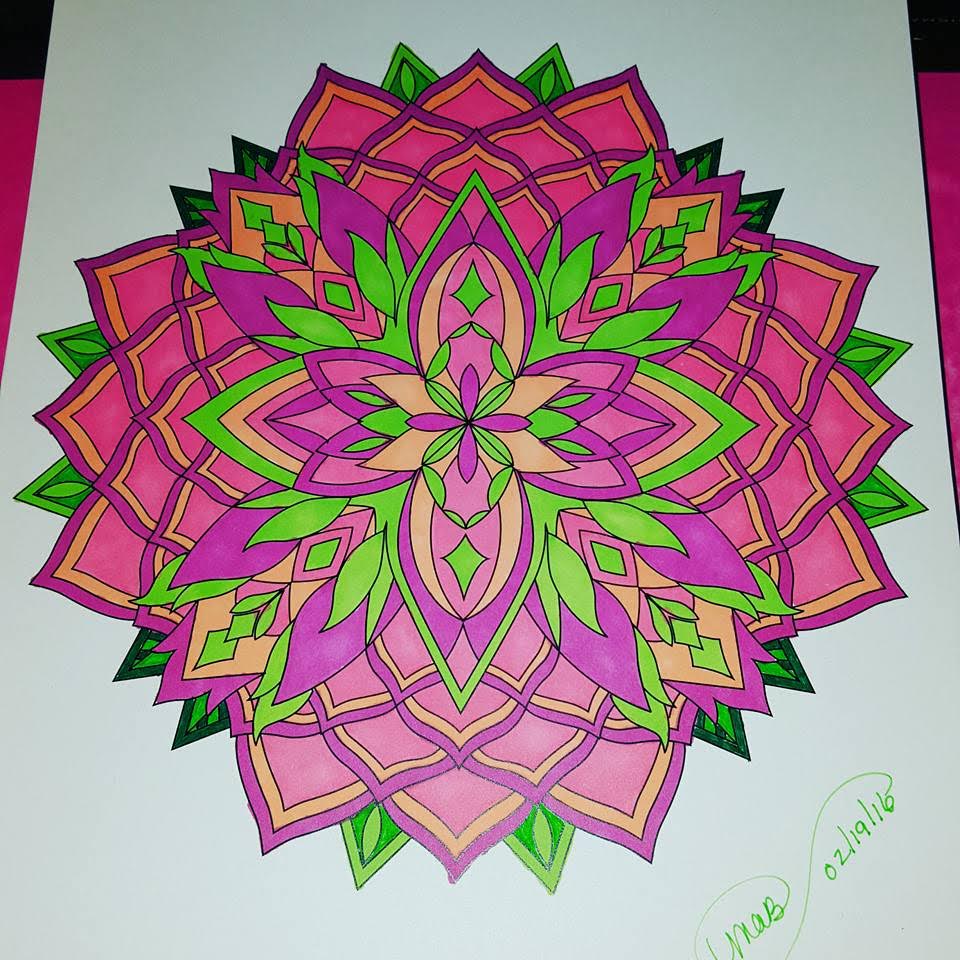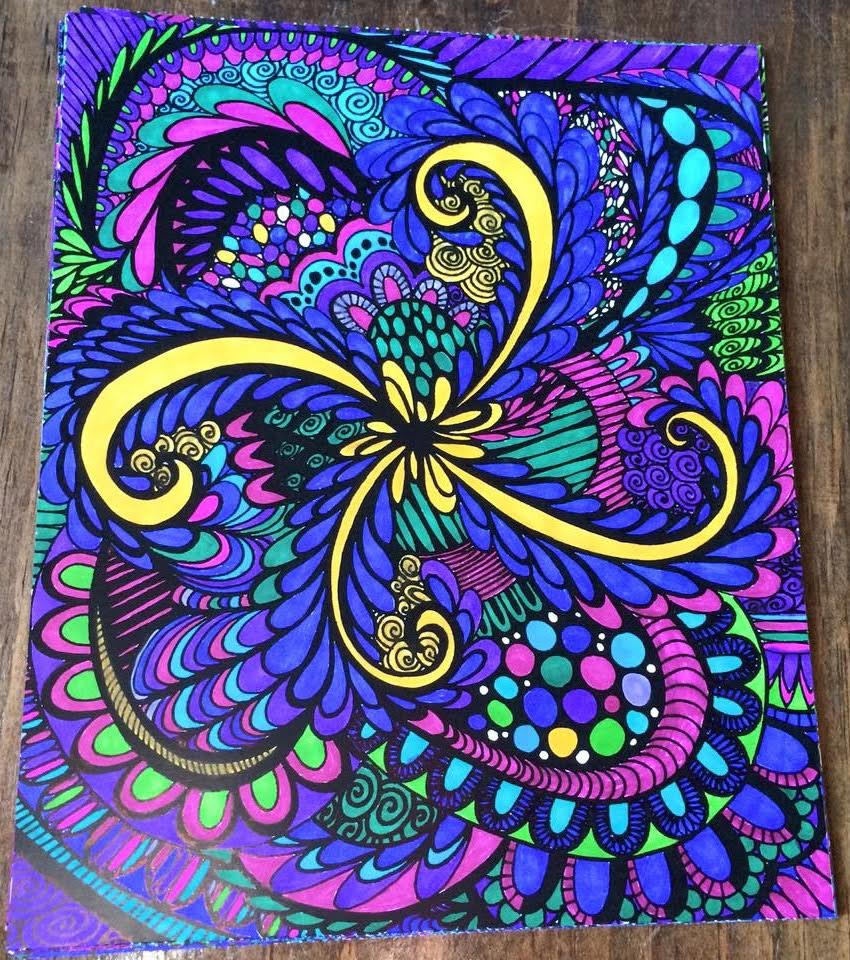 Works Great With Gel Pens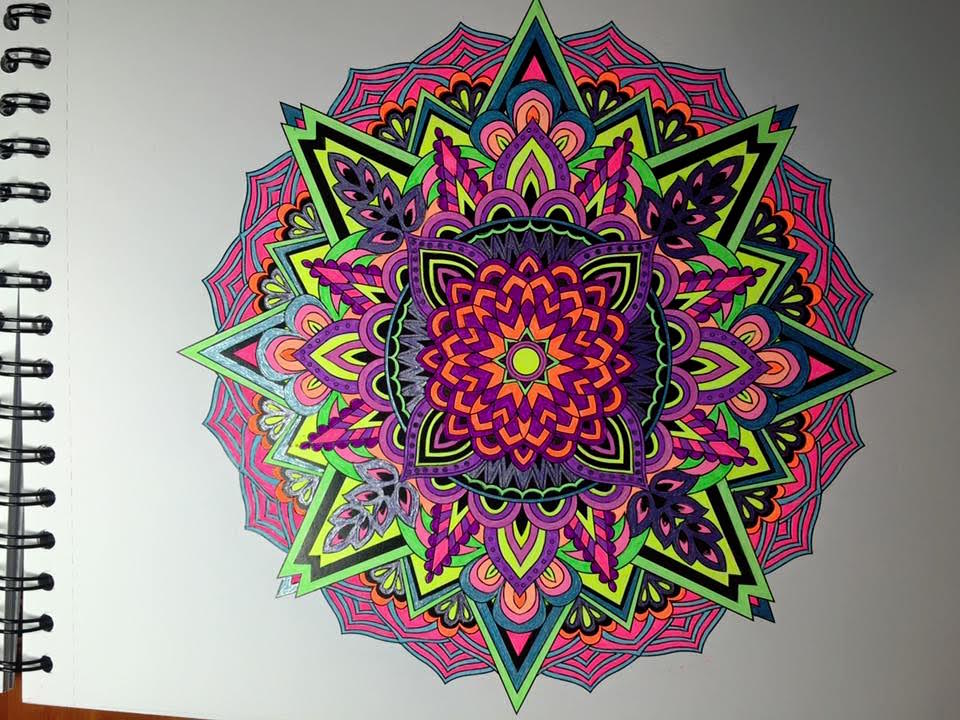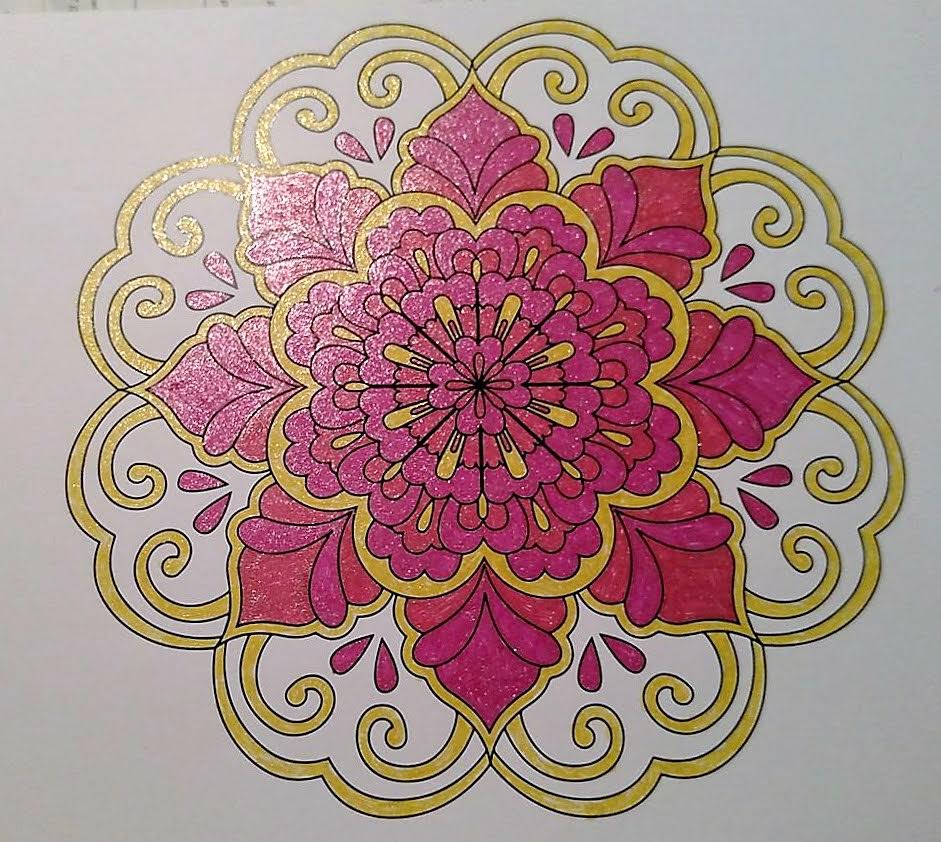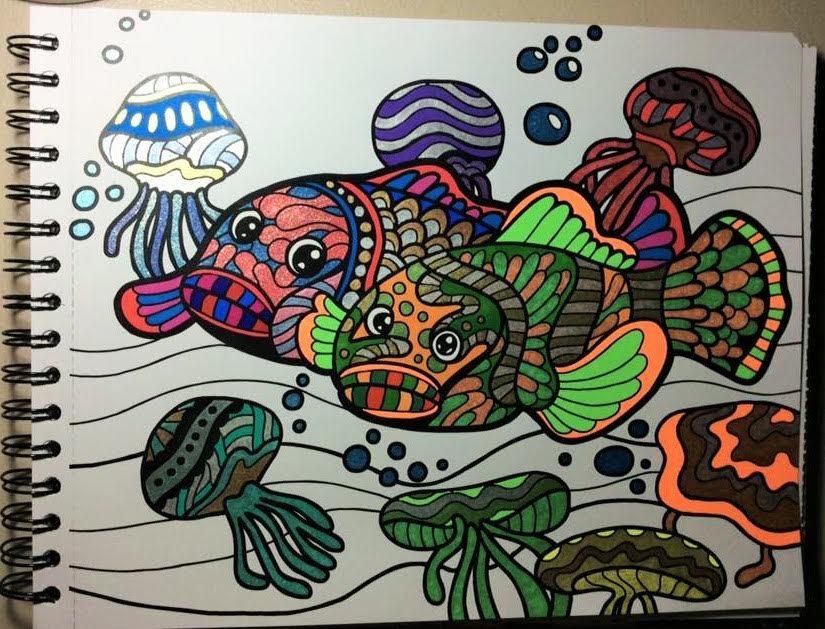 AMAZING DESIGNS OUR CUSTOMERS HAVE CREATED
DON'T JUST TAKE IT FROM US (TESTIMONIALS FROM REAL CUSTOMERS)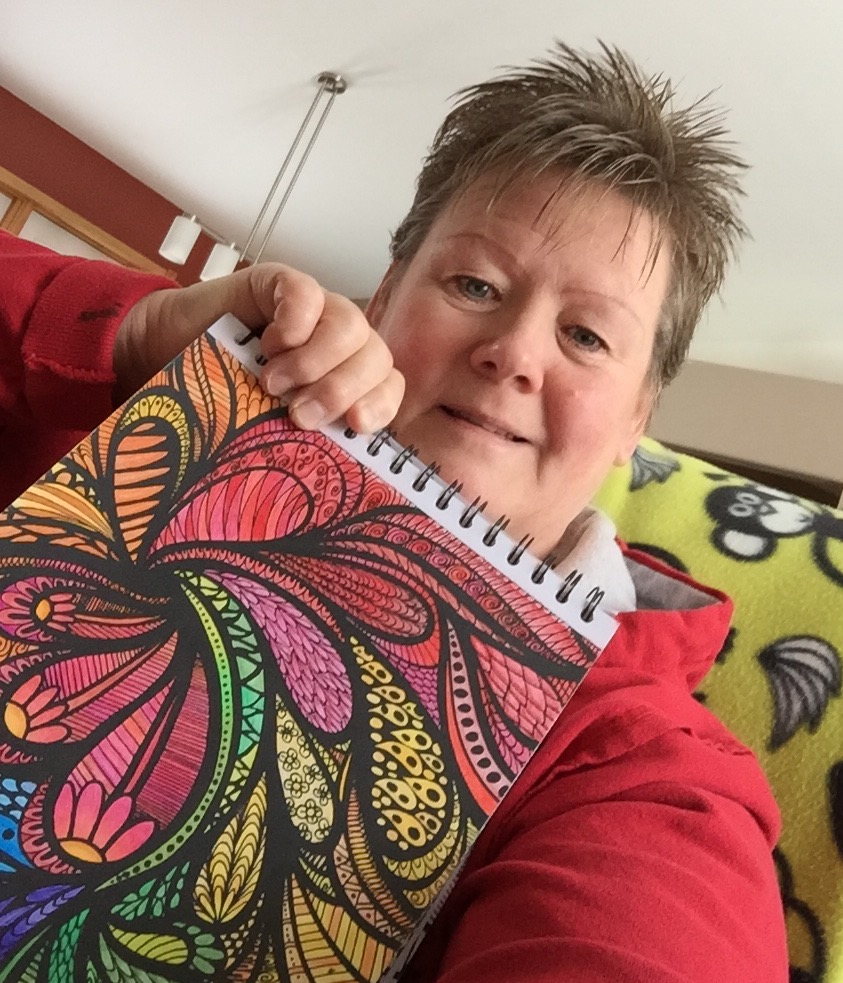 POLLY FROM HALMA, MN
"I have received my 3 "Color It" coloring books, & can easily say, "they are my favorite books by far:))). I already owned 2 of these books, before ordering this months 3 book special!!! But because I LOVE them so much, I ordered all 3 to have on hand so I can color them another time:)) I LOVE everything about these books!!! The spiral binding on top makes it so easy for either left or right handed folks to color, the quality of paper is AMAZINGLY, the pages are also perforated on the top for easy removal of each page, & I love the hardcover for protecting the other pages when not in use:))) I can easily say... I LOVE these books, & will probably order the special one more time (one can never have too many of the same awesome books, right??)!! If you're looking for an awesome quality book, I would definitely recommend these books!!! I can't wait until they come out with some new books:))) I'll be the first in line to order them!! ENJOY!! -"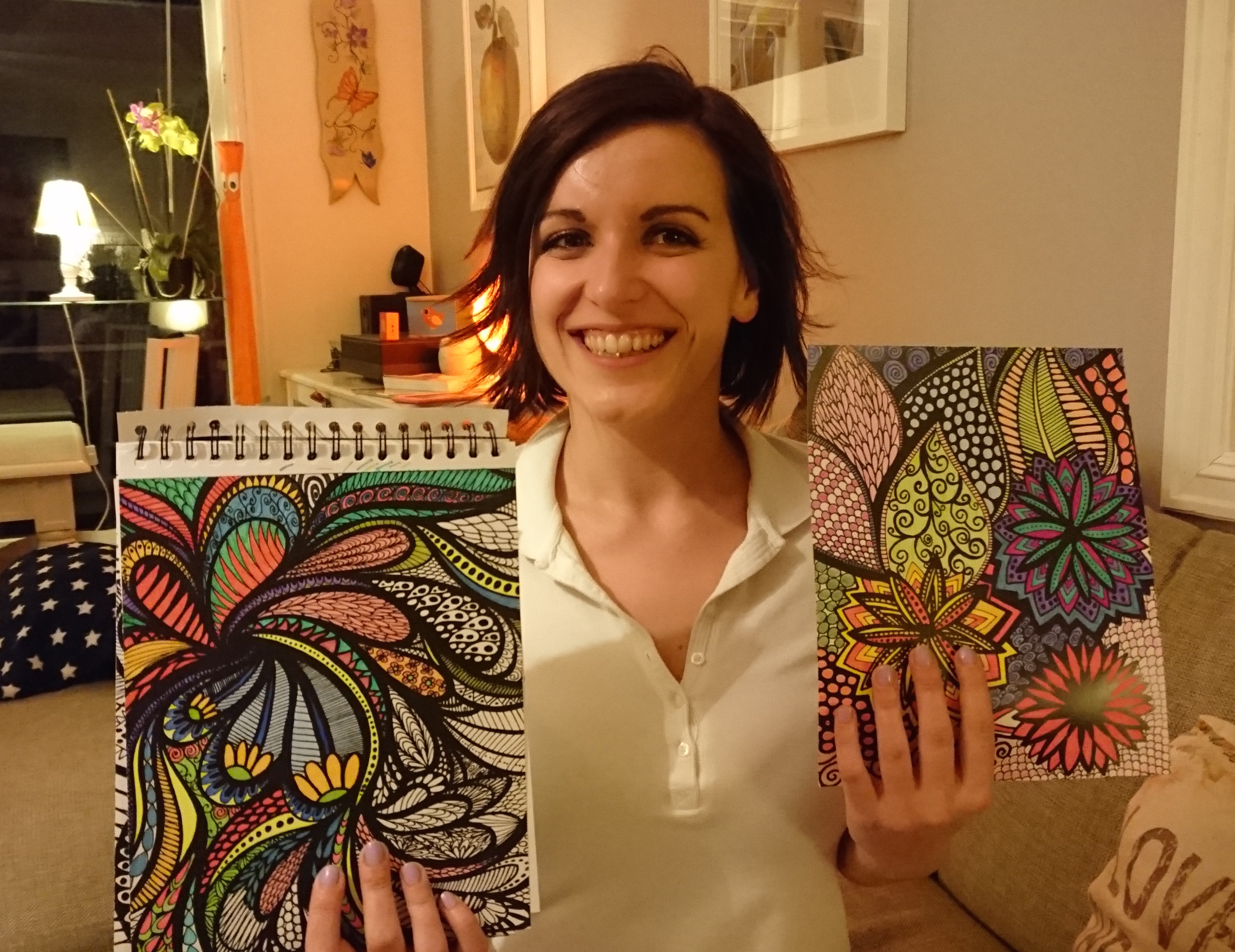 Miryam From Redmond, WA
"When I was a kid I was always told that I wasn't good at drawing, painting or coloring. I was always first in my class at math, language, history...everything, so for some reason it was assumed that I couldn´t have an artistic side too. I loved drawing and coloring but I have spent all my life thinking that I wasn't good at it because that was what I was told.
Well, next month I'll be 35. 3 years ago I re-started writing. Last year I re-started drawing. And this year, thanks to ColorIt, I have re-discovered the wonderful world of coloring. So, you know what? Don't ever listen to those who tell you that you can't be good at something. It's only a ton of frustration speaking out of their mouths."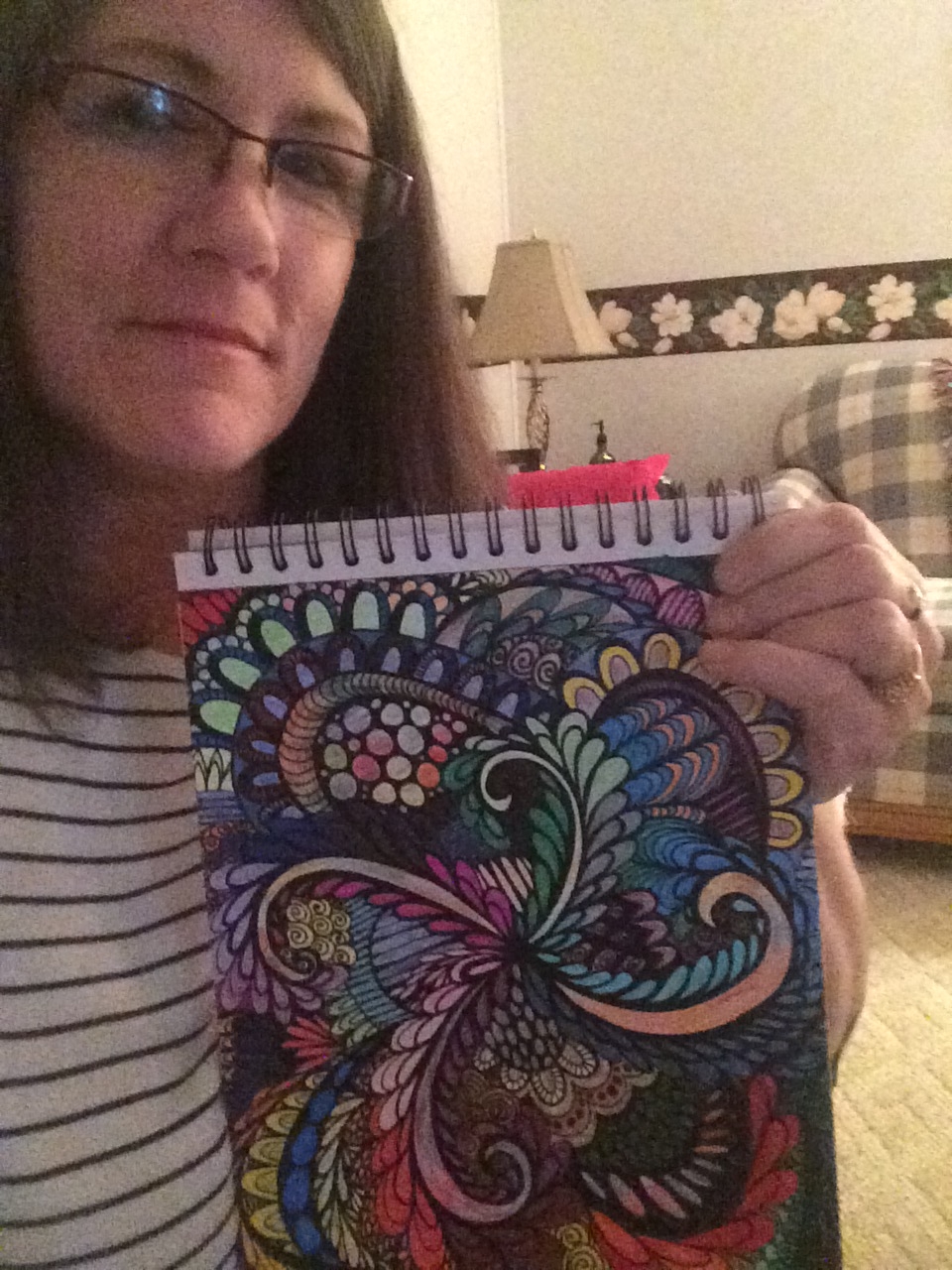 Sue From Port Royal, PA
"I love your books! High quality paper, cool designs, and best of spiral bound with a blotter page. I have all 3 coloring books, and just pre-ordered the latest one. I've purchased for my adult daughters, and for my sister. They have glowing reviews as well.
Keep them coming Erika and Team!!"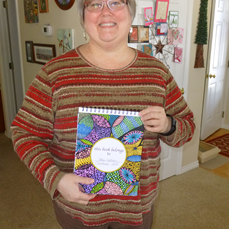 Colleen From Kalispell, MT
"My husband gave me your Calming Doodles coloring book for Christmas and I LOVE it. The stiff backer board is perfect to support the wonderful heavy weight of the paper. I use markers and love the finish and smooth look I get on the paper. I am a card maker and plan to cut each sheet into 1/4's to make cards out of each piece. Love having a coloring book I can do something with instead of having lots of white space with an image in the middle of each page.
You've got a winner here to be sure."
Karen From Bedford, NH
"My coloring pencils arrived today...stunning is an understatement. I love them! I had bought a set from someplace else last week, and paid an arm and a leg for them. They are nice, but when I saw these I didn't even think twice, I ordered them immediately. The presentation, for one, is amazing. I love the box that holds the case of pencils, and the fact that the flap on the box has a magnet inside it to keep the box closed is great..I love that the case zips and unzips, but the fact that each pencil has its own holder to slide into floored me. I can drop these on the floor and those pencils aren't going anywhere. I can take these everywhere I go..talk about handy. Thanks so much for such a great product!"
Cathy From Port Charlotte, FL
"If anyone seeing this is on the fence, let me tell you, these are, hands down, the best coloring books out there! Not only are the hand drawn pages awesome, but the paper quality is top notch. The colored pencils just glide over the paper. I only just bought my first book, but it won't be my last. Let me not forget to say, too, that delivery is very fast! You won't be disappointed!!"
Melinda Of Lafayette, CO 
"The books are beautiful. The paper is heavy and the pictures are amazing. I can't wait to get started. The only bad thing is trying to decide which picture to color first :)"
Margie Of Hayward, CA
"Received shipment very quickly. Very high quality products. Haven't used the colored pencils yet....I've been enjoying being able to use my markers on the thick pages, without fear that they will bleed through!!! LOVE LOVE LOVE my coloring books!!!"
Jennifer Pensacola, FL
"This is my fourth book from Color It. Love! Love! Love! Great experience. Great books!"
BJ From Gold Canyon, AZ
"Received my first order today of Mandalas and Doodles. These are without a doubt the best books I have purchased. The designs are beautiful and the paper they are on is wonderful quality. I will definitely be ordering more in the future!"
Robin Raymond, WA
"Thank you for giving me this chance to tell you how much I LOVE the colour books I've ordered from you. The quality is outstanding. The hard covers...front and back...and the "blotter" page you include, they just all come together to form a really great product. And the drawings are-each and every one- beautifully done works of art! Sometimes I hesitate to even colour the pictures because I don't want to spoil the edgy black and white look to them. But I force myself to (-; anyway."
Kathy From Dallas, TX
"I absolutely LOVE YOUR COLORING BOOKS. I have collected several diff books but, I love yours the VERY BEST!! The quality is so wonderful and I truly love how you bind yours it makes it so super easy to color and be able to turn the book around. The thickness of the pages are so AWESOME!! Please keep adding to the collection. I will continue to order for sure."
Karen Carrollton, MO
"I absolutely LOVE all the ColorIt coloring books! I have purchased (previously through Amazon) the Calming Doodles, the Flowers, and the Mandalas. In fact, I have purchased several of each ... especially the Mandalas. :) Now that I have found your website I just purchased the newest release, Wild Animals, and another copy of the Mandalas. As I said .. I love these coloring books! :)"
Mike From Washington, DC
"Amazing service, amazing products, & amazing communication!! Love everything about this company!! I'm a very satisfied customer & will keep purchasing their products in the future. Thank You for being so amazing, ColorIt!!!"
Our Best Selling Coloring Books
Still Not Sure?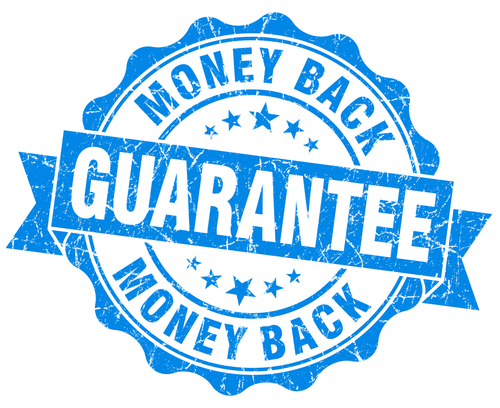 ColorIt is so sure that you will love our books, that we offer a 100% money back guarantee for 30 days.  This isn't your typical money back guarantee, because it's truly a no questions asked guarantee.  No questions asked, means no questions asked.  If you want to return your product within 30 days we will take it back.  The following are acceptable reasons for a return: 
- You don't like the artwork
- You don't like the quality of the product for any reason
- You buy it as a birthday gift for your boyfriend, but he breaks up with you
- You colored the whole book and don't need it anymore
- Your cat chews up half of the pages
- You drop the book in a puddle of oil
- Zombies wiped their brains on it